Building a Movement for Cohabitation Reform in England and Wales
Published: 03/03/2023 13:05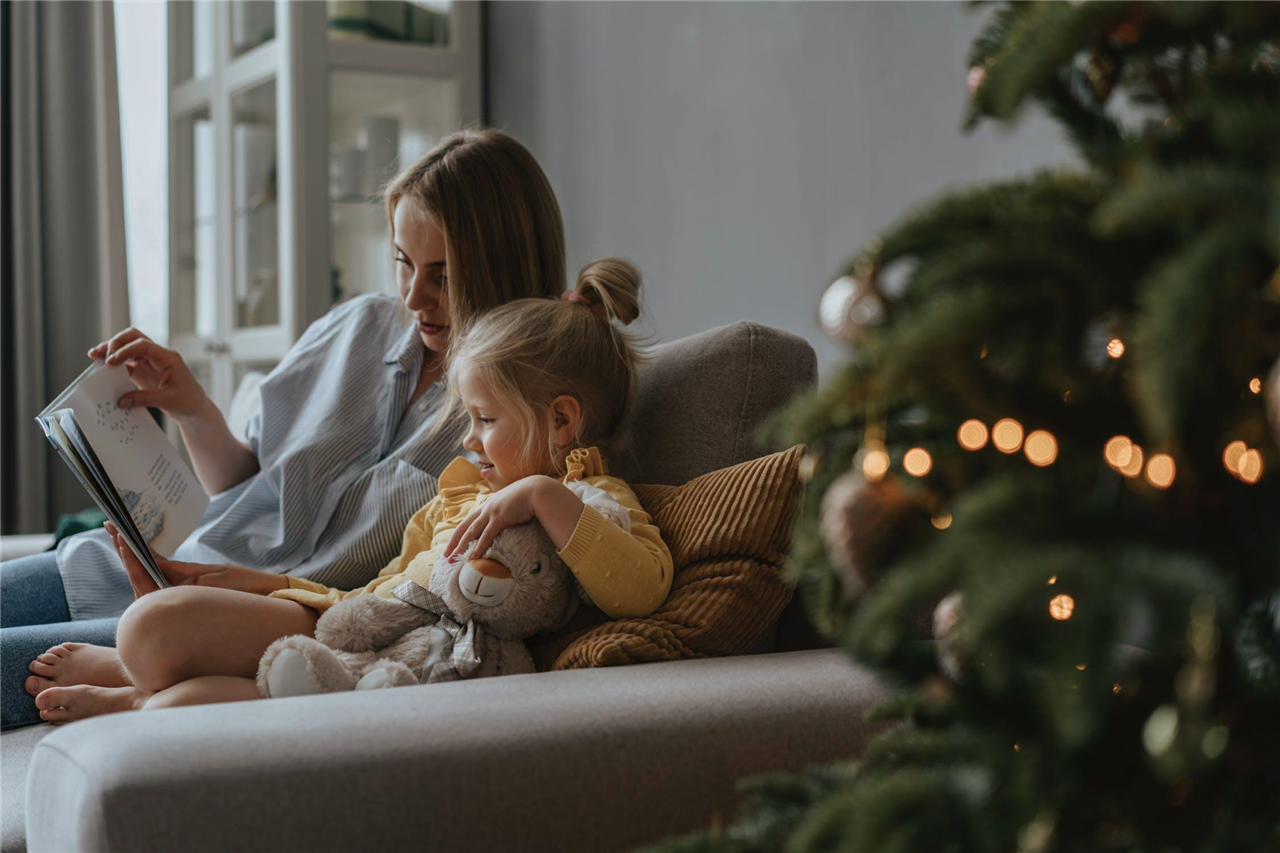 Calls to reform the legal regulation of unmarried cohabitants are not new. In August 2022, the Women and Equalities Committee proposed comprehensive reform, including opt-out protections on relationship breakdown, as well as reform of intestacy law. All the while, solicitors and barristers have countless examples of clients left economically vulnerable, and without legal recourse, because of the law's shortcomings. Yet, the prospect of reform has once again been kicked into the long grass, with the Government in November 2022 stating that it would not look into it until having first tackled the notoriously complex area of financial remedies on divorce. Thus, as Michael Horton KC observed:
'It doesn't really make any sense why governments of all political persuasions have, since 2007, come up with all sorts of ridiculous excuses for why they don't want to implement the Law Commission report.'
Mr Horton was speaking at an event organised by Dr Andy Hayward (Durham University) entitled 'Cohabitation Reform in England and Wales', held in Inner Temple on January 27, 2023, in collaboration with Family Law Reform Now. The purpose of the event was two-fold. First, it launched new comparative research on cohabitation in a forthcoming collection edited by Dr Andy Hayward and Professor Jens Scherpe (University of Aalborg), entitled The Legal Status of De Facto Relationships and published by Intersentia. Second, the event provided space to discuss next steps for cohabitation reform as part of ongoing work by legal practitioners and academics.
Findings from research
The research-focused first-half of the event set the agenda for some of the more complicated questions facing those favouring cohabitation reform, such as: should the law define a 'qualifying cohabitant' for the purposes of regulation, and if so, how? Also: once a cohabitant 'qualifies', what should the legal framework be? The first session of the day provided invaluable insights into these questions. Scherpe and Hayward presented findings from their forthcoming book based upon a comparative study of the law applicable to unmarried couples across 38 jurisdictions from six continents. Following the launch of this collection, Kate Dowdalls KC (Scottish Law Commission), Dr Kathryn O'Sullivan (University of Limerick), and Professor Margaret Briggs (University of Otago) presented detailed analysis of the legal position of cohabitants in Scotland, Ireland and New Zealand respectively. The insights from these sessions – particularly those based upon jurisdictions where the law has already been reformed to recognise unmarried cohabitants – show both the possibilities and difficulties facing England and Wales. For example, despite the introduction of statutory reform in Ireland in 2011 (pursuant to the Civil Partnership and Certain Rights and Obligations of Cohabitants Act 2010), Sullivan has found that practical realities have made cohabitation claims in court complex, and something that lawyers are keen to avoid. Crucially, Scherpe and Hayward further exercised a note of caution when using comparative experiences to inform the law in England and Wales. They stressed the importance of being sensitive to contextual factors, including: different social and legal cultures; levels of acceptance of relationships outside marriage (especially with regard to same-sex relationships); and the inter-connectivity of qualifying criteria and available remedies. Nevertheless, Scherpe and Hayward's collection uncovers rich possibilities for further empirical research on the experiences of cohabitants across the multiple jurisdictions, and the detail that it provides on de facto couples will be a vital part of the evidence base needed to build new impetus for cohabitation reform.
The focus of the sessions subsequently moved from drawing comparisons between different jurisdictions to looking at different legal problems that arise concerning cohabiting relationships. Professor Anne Barlow (University of Exeter) discussed her important empirical findings around the continued persistence of the 'common law marriage myth'. There are presently around 3.6 million cohabiting couples in the UK, with this having increased by nearly 23% over the past decade. Yet, Barlow emphasised a widespread lack of understanding of the law, which 'remains complex and confusing for de facto couples'. Under the 'myth', cohabitants assume that their relationship will be legally recognised for the purposes of financial remedies on relationship breakdown, particularly where there are children. Barlow favoured a move towards acknowledging relationship generated disadvantage, stressing the 'functional' similarities between cohabitants and those who have formalised their relationship. Given that caring work falls disproportionately on women, Barlow highlighted that 'there is economic disadvantage suffered, and we have no real form for redress'.
Next, Hayward reflected on the implications of mixed-sex civil partnership for unmarried cohabitants. He warned that, with equal civil partnership campaigners such as Rebecca Steinfeld and Charles Keidan declaring they 'fought this battle…for the 3.3 million unmarried couples in England and Wales', there is a misconception that mixed-sex civil partnership may present a 'solution' in offering legal protection for cohabiting couples. This is not the case; civil partnerships are attractive only to a statistical minority of mixed-sex couples, i.e., those who object to the patriarchal associations of marriage. While Hayward suggested the need for further research on perceptions of civil partnership – particularly if the longevity of the regime is to be properly assessed – he concluded it is vital that the availability of civil partnership as an alternative to marriage must not reduce momentum for reform around cohabitation.
Dr Brian Sloan (University of Cambridge) spoke on the subject of the intestacy rules and family provision. This is an important consideration, given that 40% of adults do not have a will according to the Law Commission and unmarried couples are even less likely to make a will than those who are married. Yet, unlike married couples, cohabitants' entitlement is not automatic, and continues to depend upon the notoriously complex and restrictive process of Family Provision claims, which are limited to maintenance. In line with its rejection of cohabitation reform generally, the Government is reluctant to consider reform they view as constituting 'prioritisation of cohabitants over family members'. Sloan pointed out the absurdity of this position. Failing to recognise cohabitants as 'members of the family' is, he said, a failure to appreciate the reality of 'how many people live their lives'.
Finally, Professor Rebecca Probert (University of Exeter) presented the findings of her empirical work with Dr Rajnaara Akhtar (University of Warwick) on religious-only marriages, also known as 'non-qualifying ceremonies'. In the eyes of the law, those in religious-only marriages are treated as cohabitants and have no recourse to financial remedies on relationship breakdown. While couples in religious-only marriages are contextually different from most cohabitants – after all, the parties are married according to their faith – a holistic approach to reform could also help to redress the economic hardship experienced in many of these situations.
What next for cohabitation reform?
Practitioners' insights into their experiences of cohabitation law 'from the coalface' provided crucial further information on the need for reform, as well as additional possible strategies to achieve it. Sessions were chaired by Dr Sharon Thompson (Cardiff University) and Dr Charlotte Bendall (University of Birmingham), and a plenary session was led by Dr Rehana Parveen (University of Birmingham), all on behalf of the Family Law Reform Now project. Joshua Viney (1 Hare Court) and Elizabeth Darlington (1GC|Family Law) criticised the current law around Schedule 1 of the Children Act 1989 and TOLATA respectively, suggesting a need to include these aspects in reform discussions. Graeme Fraser, Chair of Resolution's Cohabitation Committee, pointed out that this year marks the 40th anniversary of the infamous case of Burns v Burns [1984] 1 All ER 244, whereby Valerie Burns had no beneficial entitlement to the family home after 19 years. Even now, Fraser lamented, women like Valerie Burns continue to be forced to navigate complicated trusts law principles – and will continue to do so until the law is reformed. Fraser highlighted the need to look to Parliament, with 'more of the same no longer [being] enough'. We need, he said, to 're-energise' and 'reset the campaign for legal reform', drawing parallels with his training as a marathon runner, and asserting that we must 'never, ever give up'.
Professor Russell Sandberg (Cardiff University) stressed the fact that, although the Law Commission's recent work concerning reform of the law on marriage is a positive step, it will not fix the problems around cohabitation by itself. Alongside this, he favoured an opt-out system for cohabitation rights, claiming a need to 'go big or go home'. Lastly, former Chair of Resolution, Jo Edwards, drew upon her experience of the 'no-fault' divorce campaign to reflect what made it successful. She suggested five key ingredients: raising public awareness and dispelling myths; ensuring an evidential basis; garnering media interest and support; building up case studies for who the current law creates obvious injustice; and lobbying policymakers.
Edwards' prescient advice for building an effective movement for cohabitation reform underscores the need for practitioners and academics to consider next steps together. While there is consensus among many lawyers that reform is needed, now is the time to address the more difficult questions. What next for the campaign? What shape should reform take? The Family Law Reform Now project seeks to bring academics and practitioners together to confront these challenges. One of the many benefits of this form of collaboration is to provide an opportunity for discussions about how to use findings from research strategically, and we aim to continue that work beyond this conference. We are therefore presently setting up a working group to decide how to proceed, with the aim of achieving cohabitation law reform. Should you be interested in hearing more, and potentially getting involved, please sign up to our mailing list.
Dr Charlotte Bendall (University of Birmingham) and Dr Sharon Thompson (Cardiff University), on behalf of the Family Law Reform Now project (which also includes Dr Rehana Parveen (University of Birmingham), Dr Samantha Davey (University of Essex) and Joe Ailion (Brabners))
©2023 Class Legal
classlegal.com