Transparency in the Financial Remedies Court
Published: 22/06/2022 12:37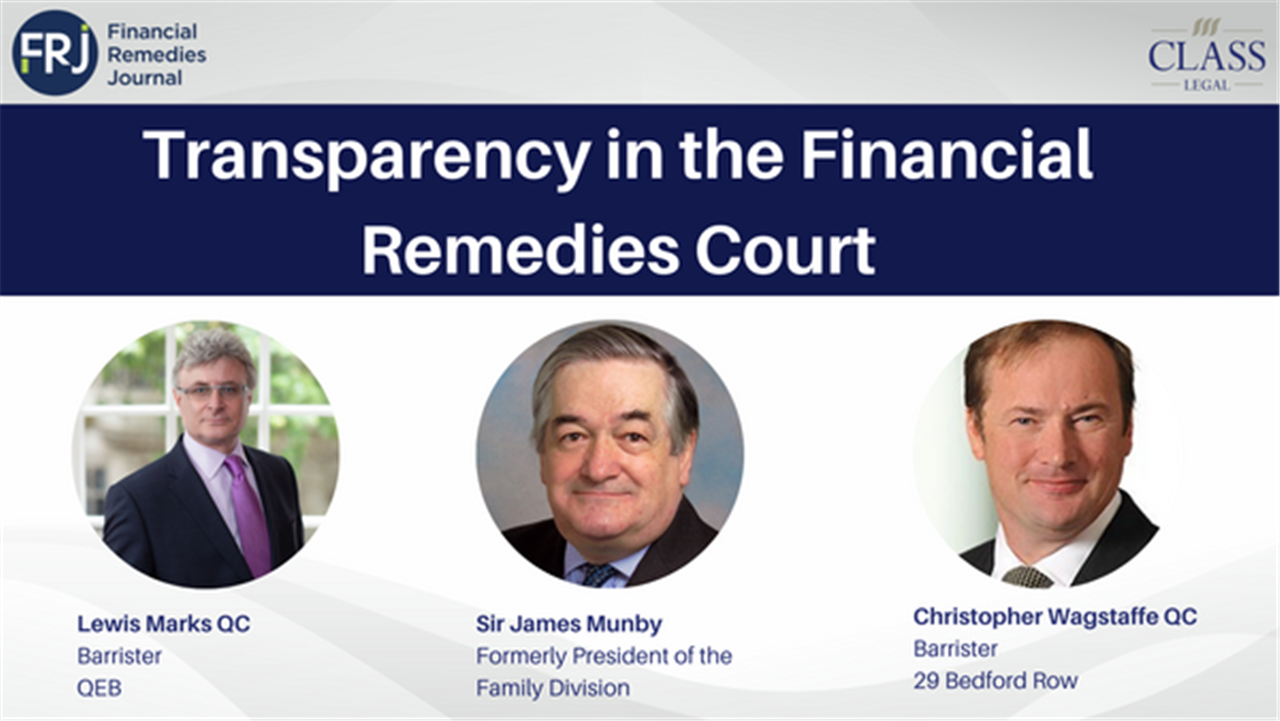 In three recent decisions Mostyn J has mounted a strong challenge – some would say not before time – to the assumption that judgments in financial remedy cases should routinely be anonymised. Was he right to do so? Is it time for ordinary principles of open justice to carry greater weight in the Financial Remedies Court? Sir James Munby and Christopher Wagstaffe QC debate the issues arising, moderated by Lewis Marks QC.
THE SPEAKERS
Sir James Munby
Sir James Lawrence Munby is a retired English judge who was President of the Family Division of the High Court of England and Wales.
Christopher Wagstaffe QC
Christopher Wagstaffe of 29 Bedford Row specialises in matrimonial finance cases, usually involving high-net worth individuals. He has been described as 'the go-to silk for financial cases with trust elements', having appeared in many of the leading cases in this area. He has spoken on this subject, and on wider family law issues nationally and internationally, to the profession and the judiciary. He has particular experience of obtaining reporting restrictions orders in high profile cases.
Lewis Marks QC
Lewis Marks QC is ranked in the top band of leading silks specialising in Family Law in The Legal 500 and in Chambers & Partners. He has been a long time co-author of the FLBA publication At A Glance and is a member of the team responsible for @eGlance.
Read the related articles:
Sir James Munby
Privacy and Transparency in the Financial Remedies Court
Christopher Wagstaffe QC