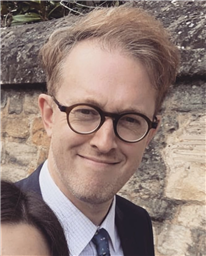 Matthew Brunsdon-Tully
BA, London School of Economics
LLM (Distinction), University College, London
DipL (Bar Vocational Course), Inns of Court
Executive MBA (in progress), Quantic

I practised as a barrister at 1 Hare Court 2008-19.
I was a Partner at Forsters 2019-22.
I am now a Partner and Head of Family ADR and Innovation at Wedlake Bell.
I am a barrister but practise from a leading firm of solicitors. Having experience on both sides of the profession helps me understand difficulties that practitioners on all sides face in complex litigation. Operating as a barrister in a law firm setting means I can bring wide expertise in tax, trusts, corporate, real estate, etc to bear when giving my indications.
I have an associate in each pFDR to ensure gender balance, if desired, and to liaise with parties in the event admin, further info/documents are needed.
I can work on the basis of my hourly rate or offer a fixed (negotiable) fee depending on the situation.
As I am not at the Bar, my fees do not deem prior to a pFDR - in practice that means that my diary can be moved around including at the last minute if the parties are not ready, Covid hits, etc. I can always accommodate quickly because I do not generally have my own court commitments (as I invariably instruct counsel for my own matters). I can usually move a pFDR to suit everyone else's commitments.
In addition, if matters settle, if the parties wish, my firm is able to handle any joint implementation (for example residential conveyancing, corporate, tax).
I conduct pFDRs in our City offices, chambers, etc.
I am a member - and Vice Chair - of the Resolution Pensions, Tax and Financial Remedies Committee, and a member of the Transparency Working Group.
Wedlake Bell LLP
71 Queen Victoria Street
London
EC4V 4AY
Channel Islands; East Midlands; International; Isle of Man; London; West Midlands; North East; North West; South East; South West; Wales; Remote/Zoom
Big Money Cases; Child Maintenance / Financial Disputes; Civil Partnership; Cohabitation Claims; Family, Small Business; Farms; Foreign Divorce; Foreign Pensions; Inheritance Act; Inheritance cases; Foreign Assets; Foreign Trusts; UK Trusts; UK Pensions
©2023 Class Legal
classlegal.com