Litigation Funding – A Brief Overview
Published: 27/03/2023 09:49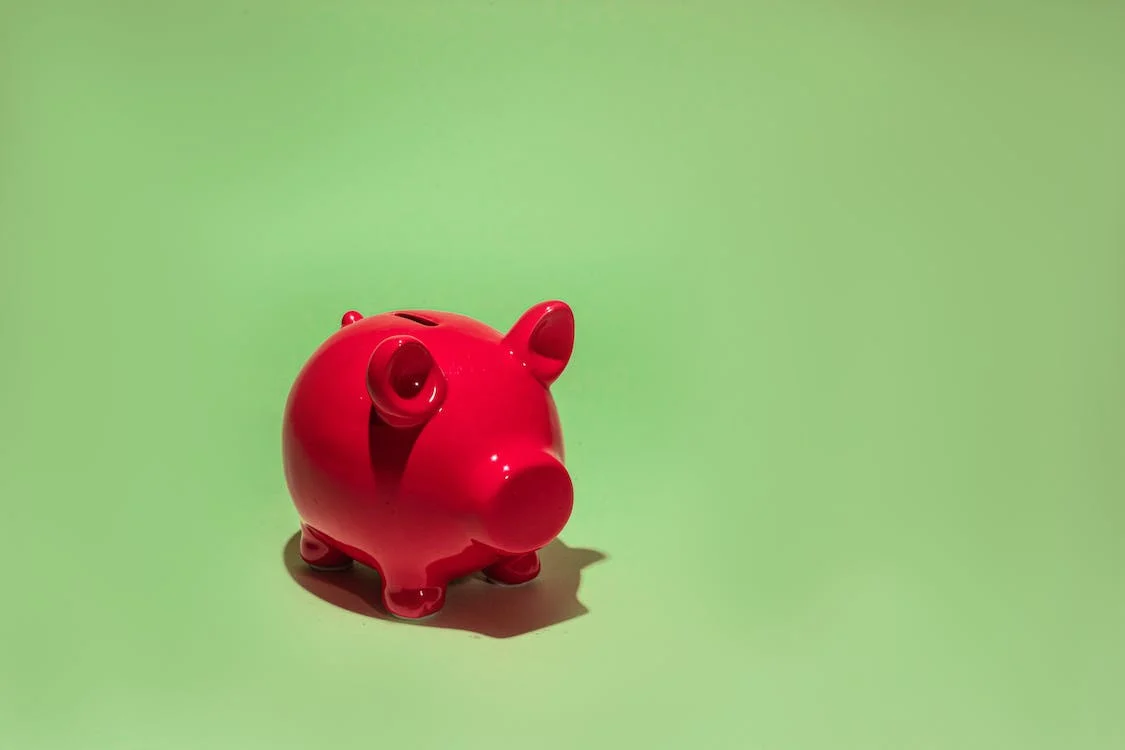 Funding family law litigation is a complex process. It should be seen in the context of most family law proceedings operating on the basis of each party paying their own legal costs, with costs orders rarely being available save for litigation misconduct.
The first choice of funding is to use the client's own resources. The second is to borrow from family and friends, often the 'bank of mum and dad'. This is not ideal as the court is likely to regard such borrowing as a soft loan. For a thorough look at the recent case-law on soft loans, in particular, P v Q [2022] EWFC B9, see 'The Treatment of Soft Loans in Financial Remedy Proceedings' by Graeme Fraser, for the Financial Remedies Journal blog, available at https://financialremediesjournal.com/content/the-treatment-of-soft-loans-in-financial-remedy-proceedings.df8a98f4ad614f8abe091ae8f4ddabef.htm
What about Legal Services Orders? These sorts of orders, available from the court under section 22ZA of the Matrimonial Causes Act 1973, have to be seen as the last resort. This is because there is a requirement to show an inability to pay by any other means. This includes that the firm will not offer a Sears Tooth agreement providing for a deferral of payment and also includes the client being refused credit by two commercial lenders (whether specialist litigation funders or mainstream lenders). Mostyn J's guidance in Rubin v Rubin [2014] EWHC 611 (Fam) sets out that evidence of refusals by two commercial lenders of repute will normally dispose of any issue under section 22ZA(4)(a) as to whether a litigation loan is or is not available.
An example of this criterion in practice is BN v MA [2013] EWHC 4250 (Fam) where Mostyn J held that the fact the wife had received offers from two litigation loan suppliers meant that she could not satisfy the section 22ZA(4) requirement.
However, this is not necessarily the end of the issue if the party with assets could (and arguably should) have voluntarily made assets available to the other party to fund the litigation but chose not to do so – perhaps for tactical reasons. As Mostyn J observed at [37] of BN v MA, 'if the wife has as a result incurred unnecessary interest on these litigation loans, then the husband will have to discharge that interest. I mention that in order, really, to do no more than state the obvious'. If solicitors find themselves in this situation they should always put the other party on notice that they will seek to recover this interest regardless of outcome or what costs orders may (or may not) be made.
Litigation funding, also known as third party finance, is where a third party, without any prior connection to the litigation, agrees to finance some or all of the legal costs of the litigation in return for interest and fees payable from the proceeds which may be recovered by the litigant/applicant for funding.
Litigation loans are a growing area. However, there are no statistics to establish how many such arrangements are made each year. Moreover, you would not expect any single lender to state how many they had in operation or what figure they had lent, due to commercial sensitivity.
The decline of public funding and legal aid is part of the backdrop to this growth, as is the significant cost of some family law litigation.
One could be forgiven for thinking that litigation loans are a relatively new development, but that overlooks a scheme that at least one High Street lender used to run a couple of decades ago. In that scheme, the loan was underwritten by the solicitor so if the client defaulted then the lender looked to the firm to recover its losses.
There are a number of commercial lenders in the current cohort of litigation loan providers. What is different about the majority of these lenders is that they do not require the litigant's solicitor to underwrite the loan.
For a time the most notable lender in this field was Novitas. However, this company withdrew from providing litigation loans in 2021 subsequent to its acquisition by Close Brothers.
Any decision to lend is based on the individual circumstances of the case. Part of the application involves the solicitor for the party seeking the loan, the applicant, submitting key information to the lender about their case. This means that the applicant has to give permission to the solicitor to release such details to the third party lender. The information extends to an assessment of the likely value of the case, the asset pot and the amount of the loan required to conclude the case. The results of any application will be specific to the applicant.
Solicitors are not qualified to give independent financial advice. With interest rates typically in the order of 18% or more, caution must be taken if asked by your client to recommend a litigation loan provider. It is a good idea for the applicant to have independent financial advice to ascertain a full overview of the market and a comparison of relevant terms. For example, can the loan be drawn down in tranches? When is interest payable? When does repayment fall due? The applicant should ask for an illustration of the overall cost of borrowing. This will assist making comparisons between lenders.
As well as the input of an independent financial adviser, independent legal advice for the applicant is a prerequisite. Typically, this is required by the litigation loan provider anyway.
Lately, litigation loans have featured in the media for the wrong reasons. 'Divorce action funder failed to carry out checks before lending £232,000' read one recent headline in the Law Society Gazette. The article continued that former litigation lender, Novitas, failed to carry out any checks on a borrower's income before lending her £232,000 to pay divorce costs, according to financial watchdog, the Financial Ombudsman Service (FOS). The Gazette stated that, the FOS investigation, the outcome of which had been seen by the Gazette, found that Novitas acted unfairly in the matter and should repay all interest and charges. Interestingly, the report stated that the litigant had her loan arranged by solicitors handling her divorce and had initially complained to the legal ombudsman, as opposed to the FOS, about the way she was treated.
In the last few weeks Close Brothers has confirmed that it will set aside an additional £90 million in its 2023 financial statements against bad loans from Novitas. When taken with the figures previously announced, the total net provision for Novitas could reach £183 million.
Simon v Simon & Level (Joinder) (Rev 1) [2022] EWFC 29 raised a significant question. Could a party, in receipt of litigation funding, surrender a lump sum claim thus preventing the lender from clawing back the sums due under the litigation loan agreement? Here, a wife agreed a consent order that prevented her from repaying loans of £1 million owed to litigation loan funder, Level, and the funder was joined to the proceedings. The litigation is ongoing and hence the question has yet to be answered, but for more detail about this case, see Financial Remedies Journal case summary by Polly Morgan, available at https://financialremediesjournal.com/content/simon-v-simon-level-joinder-rev1-2022-ewfc-29.964c44224ad0446dbb6be85f9ee87682.htm.
In response to Gazette coverage of an investigation by the Solicitors Regulation Authority (SRA) into complaints about the funding of family law cases by Novitas, Nigel Shepherd (twice former chair of Resolution and now himself a consultant with litigation funder Ampla Finance) wrote a blog for the Law Society website. This, sponsored by Ampla Finance, noted that Novitas had stopped funding at the end of 2021 but stated that the issues highlighted in the Gazette had triggered a nervousness in the market. Shepherd said that a responsible lender would carry out background checks on every solicitor's firm they engaged with and would only carry out work when they were satisfied that the firm was reputable.
So where does this leave us? Hopefully, we have a more mature and regulated financial sector with which we have to deal for the benefit of our clients. However, it is crucial that we remember the regulatory obligations we have as solicitors. These stretch from confidentiality to advising properly on costs. The SRA has warned that law firms risk breaking conduct rules if clients were not fully informed of their rights before taking out loans to finance litigation, reported the Gazette.
Assuming that you have complied with all your regulatory requirements, typically, when can your client get litigation funding? Whilst the scope of litigation funders is wide, there has to be an asset on which they can 'bite'. Accordingly, they are not available for standalone child arrangements applications, pre-nuptial agreements or applications to vary maintenance. At least one litigation loan provider currently offers living expenses as well as legal funding to individuals in family law proceedings, which it defines as 'financial remedy, Children Act, enforcement, Part III, ToLATA and Schedule 1'.
In this present climate, where other methods of finance are not available, many family law matters which, for whatever reason cannot be kept out of court or arbitration, simply cannot occur without litigation funding. It is our responsibility as solicitors to make sure that the client is the number one priority and that we act in our client's best interests throughout.
©2023 Class Legal
classlegal.com