Final Hearings: a User's Guide
Published: 26/10/2023 07:00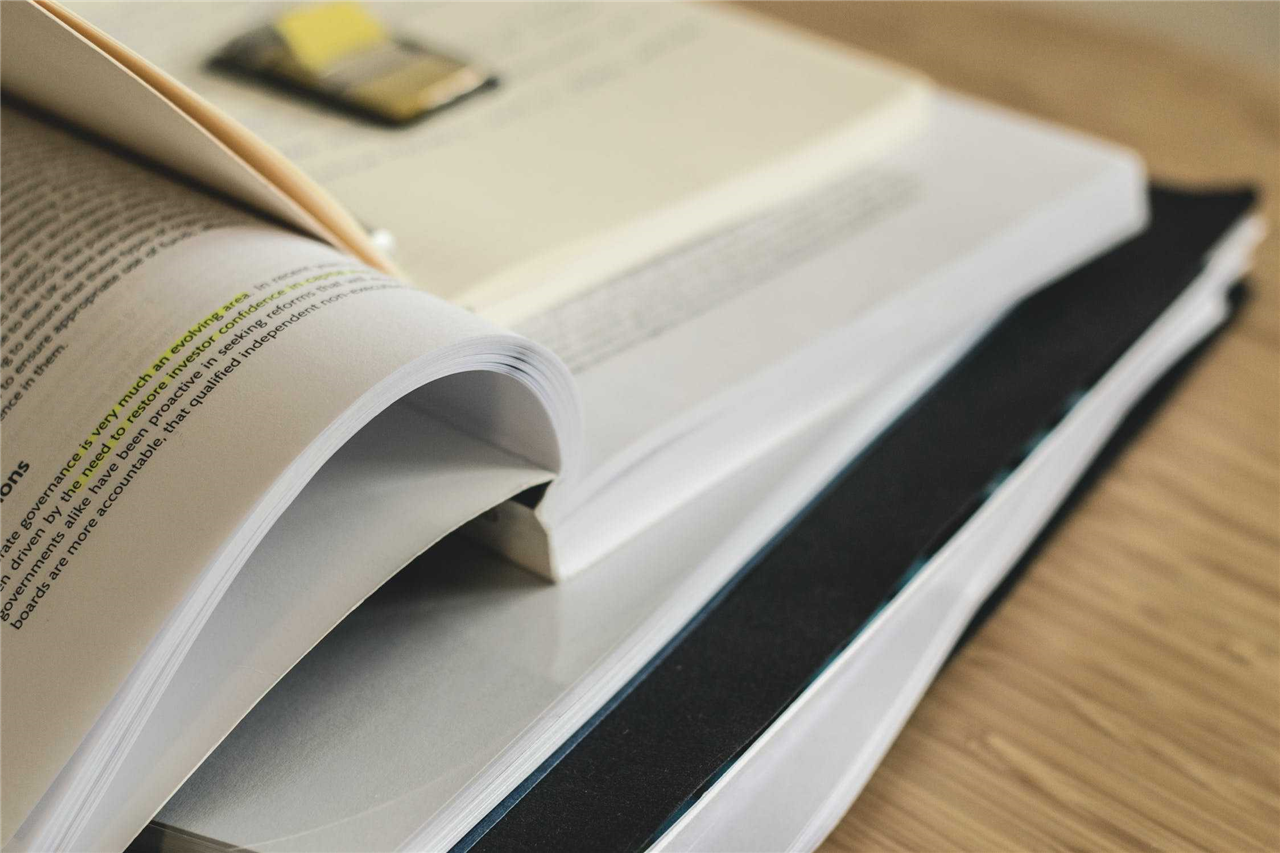 In Outliers: The Story of Success, Malcolm Gladwell advanced the concept of the 10,000 Hour Rule, whereby the key to achieving expertise is relentless practice. The examples given ranged from Bill Gates' access to computers as a youth and the Beatles performing 1,200 times from 1960 to 1964.
This might explain why criminal advocates are so much better at trial advocacy than their civil counterparts. A criminal advocate who spends 20 weeks a year in court on trials will have clocked up 10,000 hours after roughly twenty years in practice. Few civil practitioners will get close to that mark, and for a financial remedies specialist it is an almost impossible goal. For a range of good reasons, most FR cases settle: litigation is expensive, risky, and the FDR/private FDR procedure resolves all but the most intractable of disputes.
While there are some brilliant minds at the family bar, the standard of advocacy at many financial remedies final hearings is mixed. This might be because family lawyers are rusty when it comes to the craft of preparing for trial, or possibly because advocates have been instructed to pursue questionable points ('he who pays the piper, calls the tune'). Cross-examination is where many good and experienced practitioners fall short. If good cross-examination is measured and devastating, like a fencer's blade; bad cross-examination is unfocused and can backfire, like the fishing scene in Withnail & I, where Withnail wades ankle-deep in a river, blasting the water with a shotgun.
This article is intended as aide memoire of the various procedural, professional and legal rules that should be borne in mind at a final hearing. It is not intended as a counsel of perfection, but rather a reminder of certain things which we (unlike our criminal brethren) do not encounter on a weekly basis. All of the rules are hyperlinked. While some are of general application, others relate specifically to FR hearings below High Court level, and the professional conduct rules relate to barristers and not solicitors:
(1) PREPARING FOR FINAL HEARING
RULE
EFFECT
Final hearing template
FRC Efficiency Statement 11 Jan 2022 ('FRC Efficiency Statement') § 19, 28 (NB below High Court level

1

)
Obligatory ('must be prepared'), should allow realistic time for judicial reading, judgment writing, and 'not normally' allow more than 30 mins for opening,

2

or any time for examination in chief (§ 19)

Slippage from timetable 'will not be tolerated unless there are very good reasons'. (§ 28)
Update ES1, ES2 and neutral chronology
FRC Efficiency Statement § 21a, b, c
Filed by applicant 7 days before final hearing. Chronology should record in neutral terms 'any unagreed events … clearly denoted'.
Bundle
PD27A §4
Authorities Bundle
PD27A § 4.3A.1;

FRC Efficiency Statement §23d
Separate bundle of authorities 'must' be agreed, 'shall' not contain more than 10 authorities.

3

Witness handling
BSB Handbook Code of Conduct ('Code of Conduct') rC9.4
'you must not rehearse, practise with or coach a witness…' (cf. explaining the process or recommending that a witness answers the question succinctly etc. is acceptable).
R v Momodou [2005] EWCA Crim 177;

Bar Council Guidance on Witness Preparation
Witness training is permissible if there is no similarity to issues in case. Careful records should be kept. Should normally be supervised.
(2) POSITION STATEMENTS
RULE
EFFECT
Length
PD27A § 5.2A.1
Maximum 20 pages for skeleton argument unless court directs otherwise (5.2A.1).
FRC Efficiency Statement § 24(a)(iv)
'Best practice' is 15 pages.

'[27] The court will expect an explanation to be given if a position statement breaches the applicable limit without permission having been obtained.'
Guidance on content
FRC Efficiency Statement § 24(c, g)
Must define and confine areas of controversy (c), not include extensive quotations from documents (g).
Points must be properly arguable
Code of Conduct, rC9.2b
Must not contain any contention which is not properly arguable.
Assertion of fraud
Code of Conduct, rC9.2c
Must not allege fraud unless clear instructions and credible material which establishes an arguable case. A party who pleads unsuccessfully can expect to pay indemnity costs (Crowther [2020] EWHC 3555 (Fam) at [60]).
(3) OPENING SPEECH
RULE
EFFECT
Duration etc.
FRC Efficiency Statement § 19b
Not normally longer than 30 minutes (below HCJ) or 1 hour (HCJ). However where comprehensive position statements have been lodged, opening speech may not be required at all.
(4) EXAMINATION IN CHIEF
RULE
EFFECT
General rule
FPR 22.6(2)
Witness statement stands as evidence in chief unless the court directs otherwise.
Permission to amplify
FPR 22.6(3)

FPR 22.6(4)
With the permission of the court (which should only be given where there is good reason) a witness may (a) amplify his statement, (b) give evidence in relation to new matters.
Failure to call a witness
Wisnieswki v Central Manchester Health Authority [1998] EWCA Civ 596

R v B [2017] EWFC 33
Court may be entitled to draw adverse inferences from the absence and/or silence of a witness who might be expected to have material evidence to give on an issue in the action.
(5) CROSS EXAMINATION
RULE
EFFECT
General standards
Not repeatedly asking questions ('badgering'

4

), arguing or interrupting the witness.
Not abusing role as advocate
Code of Conduct, rC7.1
'you must not make statements or ask questions merely to insult, humiliate or annoy a witness…'
Questions must not contain assertion, comment or personal opinion
FRC Efficiency Statement § 28

Code of Conduct rC7.4
'when conducting cross-examination advocates must avoid assertion, comment and personal opinion.'

'you must not put forward to the court a personal opinion of the facts or the law unless you are invited or required to do so…'
'mere comments by representatives under the guise of questioning of a party or witness are not appropriate. They are forbidden by the most elementary principles and rules of advocacy' Wagner v Sec State Home Dept [2015] UKUT 655 per McCloskey J at [10].
Not make serious allegation without proper grounds
Code of Conduct, rC7.3
Serious allegations must not be raised unless (a) you have reasonable grounds, and (b) the allegation is relevant to client's case or credibility.
The obligation to 'put your case'
Code of Conduct, rC7.2
'you must not make a serious allegation against a witness whom you have had an opportunity to cross-examine unless you have given that witness a chance to answer the allegation in cross-examination…'
Sait v GMC [2018] EWHC 3160
'[49] the long-established common-law consensus that the best way of assessing the reliability of evidence is by confronting the witness… [53] If the allegation is serious… then in my judgment the allegation must be fully and squarely put in cross-examination to the accused…'
Obligation to put case should not be taken too literally or too far
Chen v Ng [2017] UKPC 27;

Re B (A Child) [2018] EWCA Civ 2127
'the world is not perfect [and the obligation to put one's case] … cannot be absolute requirements in every case' (Chen v Ng, [52]).

List of five specific factors that might be relevant, (Chen v Ng at [55]).

'what is important is substance not form… rooted in the real world of litigation in which overall fairness can be achieved in a range of ways' (Re B, [18])
Where a witness is vulnerable
PD 3AA
See provisions for ground rules hearings, intermediaries etc.

Complex and multi-part questions should where possible be avoided: Inns of Court College of Advocacy, 20 Principles

Generally, see The Advocate's Gateway
(6) RE-EXAMINATION
Rules
(1) Clarification of matters covered during cross-examination

(2) without leading questions
(7) JUDGE'S ROLE
Controlling the evidence
FPR 22.1
Court may give directions as to issues on which it requires evidence, nature of evidence and way in which evidence is placed. The court can exclude 'conduct' as an issue (e.g. permission is required to pursue conduct: Tsvetkov v Khayrova [2023] EWFC 130 at [46 vi]).
A and Anor v B & Ors [2022] EWHC 3089 (Fam)
Consideration of relevant factors in how a court should exercise its discretion to control evidence: first step to consider admissibility; second to undertake balancing exercise (per Knowles J, [47]–[51]).
Fair conduct of trial/entering the arena
Serafin v Mankiewitz [2020] UKSC 23
Discussion of principles of unfair trial per Lord Wilson between [37]–[46]. Judges are now more interventionist during oral evidence but should be careful not to intervene excessively during cross-examination, such as would gave rise to an appearance of bias. Distinction with interventions during final submissions when the trial has reached its adjudication stage.
Grounds for recusal
Porter v Magill [2001] UKHL 67
Test is 'whether the fair minded and informed observer, having considered the facts, would conclude that there was a real possibility that the judge was biased' (Lord Hope, [103])

Where judge has a direct personal interest, actual bias will be presumed; cf. far higher bar for apparent bias (see Harb v Prince Abdul Aziz [2016] EWCA Civ 556).
(8) LITIGANTS IN PERSON
Judge should assist a litigant in person
Matrimonial and Family Proceedings Act 1984 s 31G(6)
Court should ascertain from the LIP the matters upon which the witness ought to be cross examined, and put such questions as in the interests of justice appear to be proper.
However, caution should be exercised so that the court does not 'enter the arena'. There should be no special assistance.
[Barton v Wright Hassle LLP 2018] UKSC 12
'any advantage enjoyed by a litigant in person imposes a corresponding disadvantage on the other side… unless the rules and practice directions are particularly inaccessible or obscure, it is reasonable to expect a [LIP] to families himself…' Lord Sumption [18]

The court should not adopt the role of inquisitor: Crowther v Crowther [2007] EWCA 2698 Civ
(9) CLOSING SPEECHES
Citation of authority
Code of Conduct, rC3.4
Advocates should ensure the court has relevant decisions and legislative provisions (i.e. no cherry picking).

'Your duty under Rule rC3.4 includes drawing to the attention of the court any decision or provision which may be adverse to the interests of your client. It is particularly important where you are appearing against a litigant who is not legally represented' (gC5)
Lies and Lucas directions
R v Lucas [1981] QB 720
Typical wording: 'The court must be careful to bear in mind that a witness may lie for many reasons, such as shame, misplaced loyalty, panic, fear, and distress. I am conscious that the fact that a witness has lied about some matters does not mean that he or she has lied about everything…' BY v BX [2022] EWHC 108, per Cobb J at [26x].
Correct approach to adverse inferences
NG v SG [2011] EWHC 3270 (Fam)
Per Mostyn J at [16] 'such inferences must be properly drawn and reasonable'.
Demeanour
R (Sri Lanka) v Sec State Home Dept [2018] EWCA Civ 1391 at [33]–[43]
Shorthand for appearance and behaviour of a witness. Increasingly recognised as an unreliable and sometimes dangerous method of considering whether a witness is telling the truth, whereby 'to attach any significant weight to such impressions in assessing credibility risks making judgments which at best have no rational basis and at worst reflect conscious or unconscious biases and prejudices' per Leggatt LJ (as he then was) at [41]. Also see Lord Leggatt's keynote address to At A Glance conference (2022) and Mostyn J in Baker v Baker [2023] EWFC 136.
Re M (Children) [2013] EWCA Civ 1147
'[12] … any judge appraising witnesses in the emotionally charged atmosphere of a contested family dispute should warn themselves to guard against an assessment solely by virtue of their behaviour in the witness box and to expressly indicate that they have done so.' (Macur LJ)
Fallibility of recollection memory
Gestmin SGPS SA v Credit Suisse [2013] EWHC 3560 (Comm)
Per Leggatt J (as he then was) at [15]–[23]: memories are 'fluid and malleable, being constantly rewritten whenever they are retrieved'. 'The process of civil litigation itself subjects the memories of witnesses to powerful biases.'
Credibility
Onassis v Vergottis [1968] 2 Lloyd's Rep 403
'"Credibility" involves wider problems than mere "demeanour" which is mostly concerned with whether the witness appears to be telling the truth as he now believes it to be… First, is the witness a truthful or untruthful person? Secondly, is he, though a truthful person telling something less than the truth… Thirdly, though he is a truthful person telling the truth as he sees it, did he register the intentions of the conversation correctly and, if so has his memory correctly retained them? … It is a truism, often used in accident cases, that with every day that passes the memory becomes fainter and the imagination becomes more active. For that reason a witness, however honest, rarely persuades a Judge that his present recollection is preferable to that which was taken down in writing immediately after the accident occurred.' (Lord Pearce)
Stay within your lane (don't raise new arguments in closing submissions)
Tsvetkov v Khayrova [2023] EWFC 130
'[95] … If he wanted to run this argument, he was obliged to do so in that statement. The argument first appeared in closing submissions, not having been notified to W or the court… H has had ample time to prepare for this case and advance his claims. As Lewison LJ memorably said in Fage UK Ltd v Chobani UK Ltd [2014] EWCA Civ 5 at para [114]: 'ii. The trial is not a dress rehearsal. It is the first and last night of the show.'
©2023 Class Legal
classlegal.com