Book Review: Dictionary of TLATA and Inheritance Act Claims
Published: 21/11/2023 07:00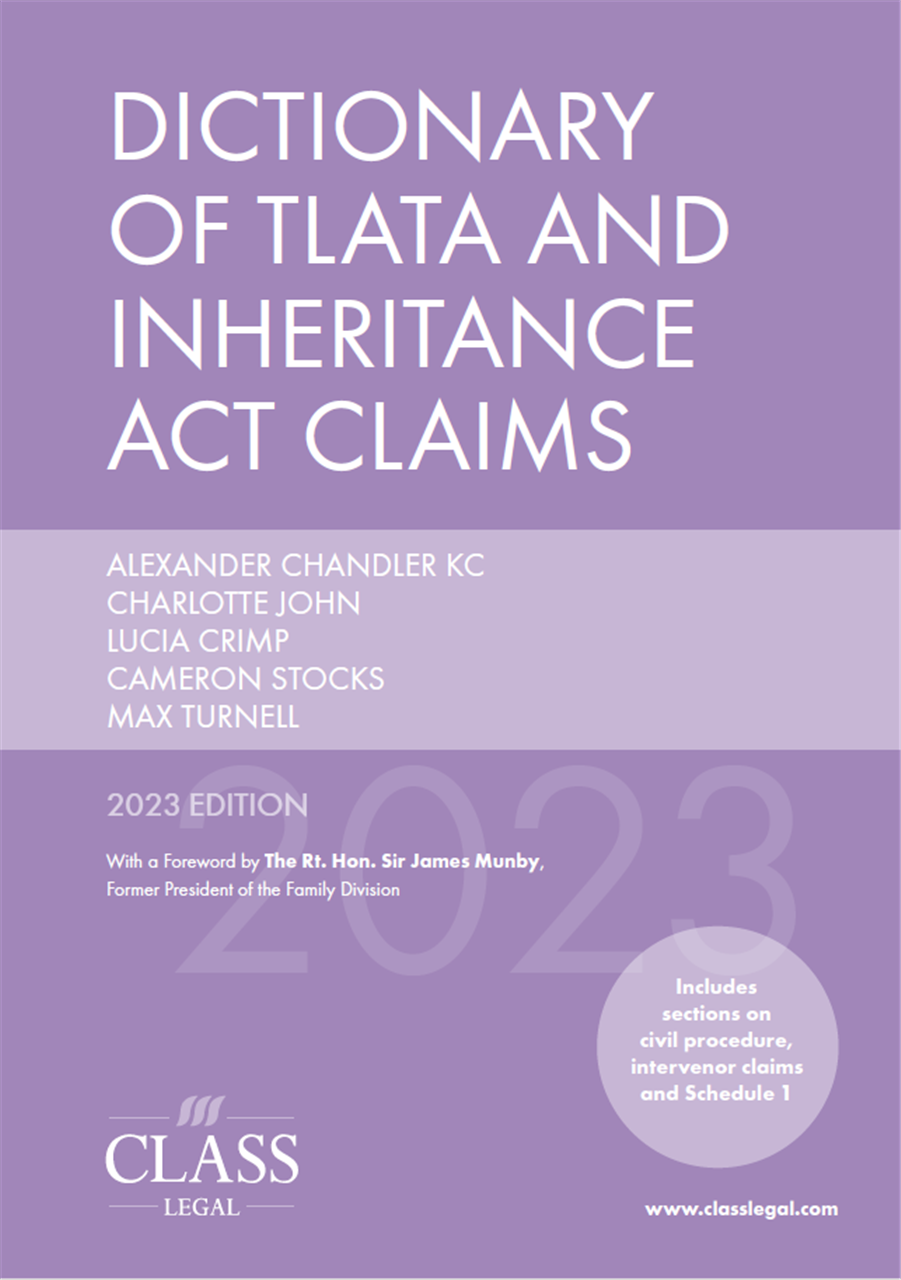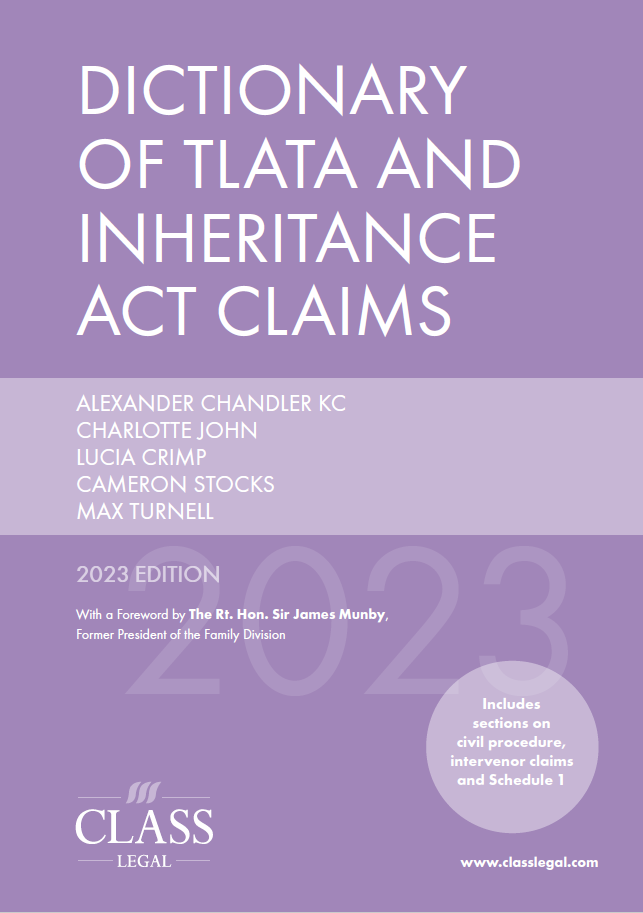 In the world of legal writing, where clarity and precision matter most, the Dictionary of TLATA and Inheritance Act Claims shines as a valuable source of knowledge. It helps lawyers understand the complex connections between family law and the laws related to trusts and property. Written by an impressive group of experienced experts, this book fills a significant gap by providing a comprehensive guide to the tricky concepts, important cases, and the practical steps needed in this oft overlooked and regularly misunderstood area of law.
This book is organised in a simple A-to-Z format, with detailed footnotes provided for each topic. Each entry acts like a helpful note for lawyers, explaining the important legal rules, key cases, and practical tips needed to handle these issues with ease. Whether you are an experienced lawyer or just starting out, this resource equips you with the knowledge to handle these complex issues effectively.
In addition to the substantive legal content, the book also includes a guide on how to navigate the legal procedures and tables listing important cases and laws. This comprehensive approach ensures that lawyers have both the theoretical knowledge and practical tools they need to understand and work with TLATA and Inheritance Act claims. This is especially important for those more akin to dealing with family law cases, where the Family Procedure Rules can often be misleadingly similar to the Civil Procedure Rules and lawyers consequently misled into error by the same. Family lawyers are often less likely to be well versed or experienced in standard civil day-to-day items such as tracking, costs budgeting, and Part 36 offers. This book will help you navigate these and give you the resources to approach these with confidence.
The well-known and extremely impressive authors of this book – Alexander Chandler KC, Charlotte John, Lucia Crimp, Cameron Stocks and Max Turnell – bring a wealth of experience and knowledge to the work. They have deep expertise in various aspects of both family law and property law, which enriches the know-how found in this book. Notably, Alexander Chandler KC is a formidable presence in the family law world, particularly where it coincides with aspects of chancery. Alexander is known for being one of the best technical lawyers of his generation, and a recent appointment as a Deputy High Court Judge is presumably reward for his string of recent judgments as a Recorder in which he dealt eruditely with some extremely difficult points. That the authors of this book are led by someone so distinguished and so relevant is almost reason alone to purchase the book. I know many practitioners who whenever they come across a complex point of law will immediately ask 'What does Alexander Chandler KC think?' and this book allows you to have that resource available on your desk (or reading device) at any time.
Those who will benefit from the book are lawyers who practise mainly in family law but also handle claims involving cohabiting couples, intervenors or estate claims under the 1975 Act. It is a useful resource for all levels of seniority, in fact one imagines this is sort of book that members of the judiciary would also find useful to have to hand – especially those whose background is more family law than civil.
Given the accessibility of the book, which is so easy to access and navigate, I would suggest that it would also be a helpful tool for both mediators (and other professionals assisting with alternative methods of dispute resolution) and litigants in person who might find themselves whether within extant financial remedy proceedings or in separate specific litigation embroiled in a dispute that involves these more chancery-related matters.
The accessibility of the book does not take away at all from the book's excellent handling of some of the more challenging, complex and often less-explored areas of practice and law. Given the particular expertise of the authors (especially, if I may so, the always brilliant Charlotte John), the book is a real examination of the harder aspects of TLATA. It shines a helpful light on some areas which even those long in practice and on the bench still struggle with.
The Dictionary of TLATA and Inheritance Act Claims is as helpful as it is essential for those looking to work on the bridge between two entirely foreign areas of law (family and chancery). It is written in such a way that it can be used just as easily to hand during court hearings as it is at your desk in chambers. One can easily imagine a judge mid-hearing turning round to the bookshelf behind them to reach for this book when looking to resolve a point in dispute or a well-thumbed copy living in counsel's court bag (yes – À la recherche du temps perdu – I know most books are probably accessed digitally these days!). With its commitment to annual updates and forward-thinking approach, this book will remain a reliable and essential reference in the ever-changing field of TLATA and Inheritance Act claims.
©2023 Class Legal
classlegal.com